20 Questions To Ask BEFORE Buying a Condo
---
When you are ready to buy a condo, there is more to consider than just the floor plan and the view. Remember, the term condominium itself does NOT refer to the physical building. It is a legal organization.
Here is the actual definition:
a building or complex of buildings containing a number of individually owned apartments or houses
I ran across this fantastic infographic in this month's edition of our Florida Realtor magazine. Read and share!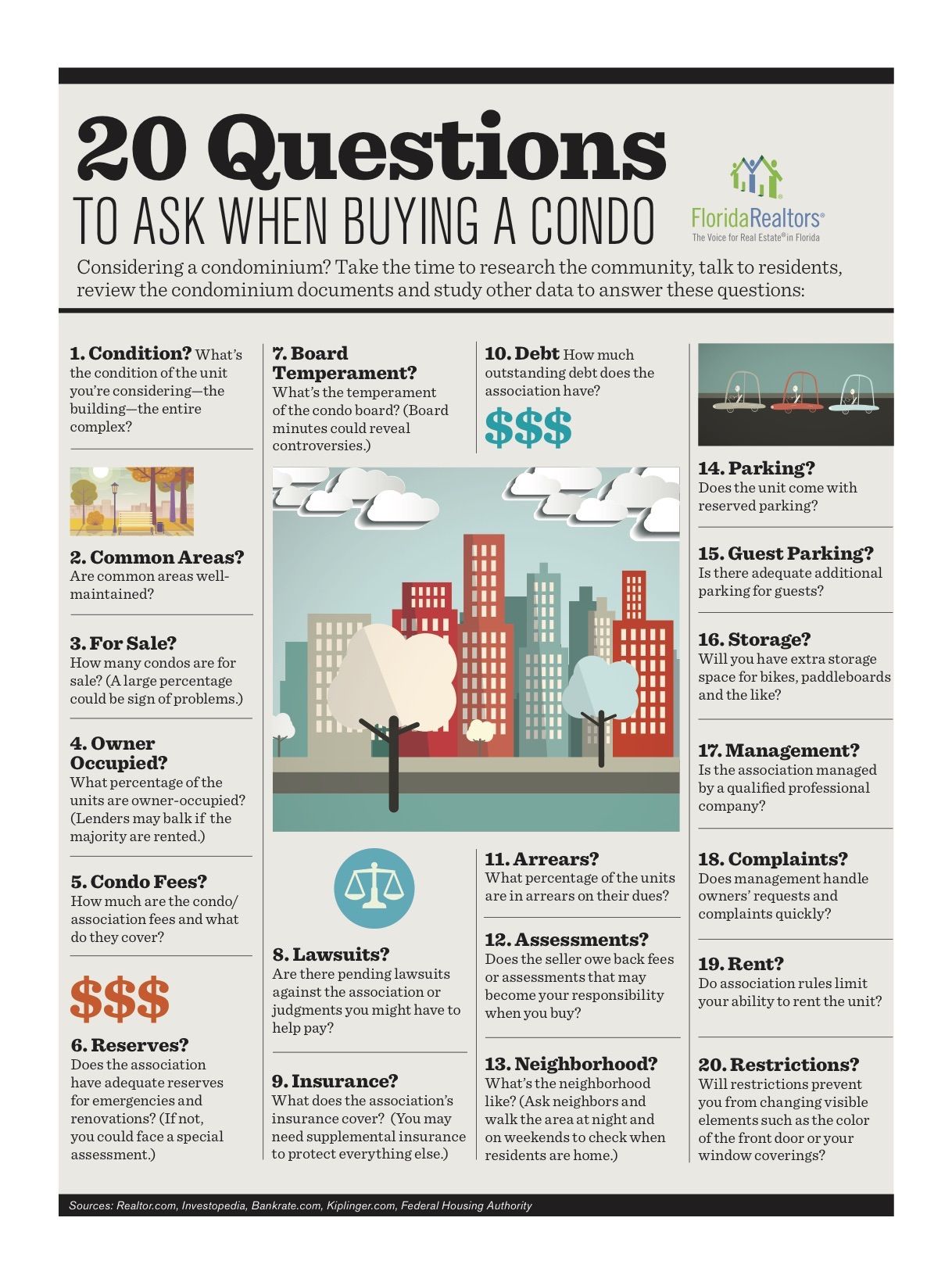 Panama City Beach Ranked High For the Second Year In A Row For Best ROI
Follow our "10 Commandments" to make sure you don't have any problems closing on your new property.
Let me know if you have any questions about buying a condo along the Emerald Coast.