Over and over again, the owners that SELL for the most money are not just selling a property in good condition, they also have a well-established rental BUSINESS that goes along with it. This might include websites, Facebook pages, an extensive database of past customers, maintenance history/contracts, etc..
Matthew and Jennifer Giles from Atlanta, GA recently purchased their second condo with me. I have known many, many owners that have self-managed and done well but am not sure if I have seen anyone do it better.

Matthew was kind enough to give me a couple of HIS best tips for self-managing a vacation rental. Here is what he had to say:

• Vacation Rental Software Will Simplify Your Life – Several new software solutions have emerged on the market over the past few years. These companies cater today not only to property managers but the individual owner whether you have 1 or 5+ properties. I use MyVR to manage both of my condos. When a guest books with me, they are charged through an integrated credit card processor, my website and all other marketing channel calendars are updated and multiple email communications are automatically scheduled for before, during, and after their stay. The software manages all of this in a seamless way.

• Invest in a Good Property Lock – I am a "techy" by nature but when technology does not work as expected, it can be frustrating. Many of my fellow owners have installed the latest internet/IP-enabled locks which include installing additional or connecting to hardware in your unit. My condos both came with KABA locks when I purchased them. While I can schedule access codes via a website, my locks are not "connected." The codes assigned are already preprogrammed in the lock. I've observed many others struggling to make their IP-enabled locks simply work while mine have not once caused me any issues. KABA locks require a monthly fee to use them but this investment is well worth the peace of mind and a positive guest experience.

• Look for Purchasing Power Opportunities – As an individual owner, I've teamed up with 2 other owners in my building to purchase our housekeeping services. We no longer represent a single unit to this vendor. We have the purchasing power of 4 units. Together we share experiences amongst each other about this vendor and negotiate better pricing. We represent a greater amount of this vendor's revenue so, in turn, they work harder to keep us all satisfied. This same concept could extend to maintenance contractors and utility agreements among other services.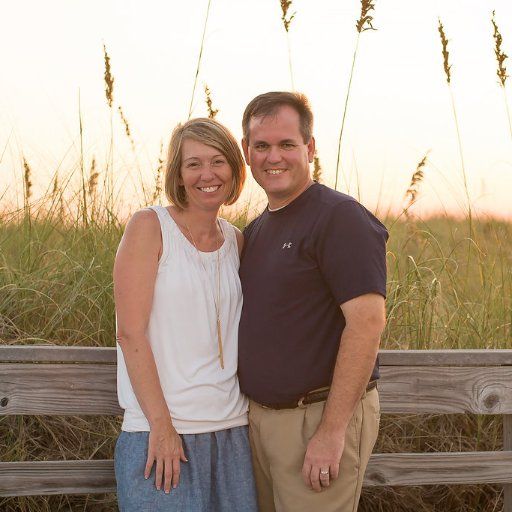 Matthew and Jenny Giles own and operate Mango Sunsets at Seychelles, two 1BR/2BA + Bunk side-by-side beachfront condos in Panama City Beach, FL. Learn more about their vacation rental properties or contact them at MangoSunsets.com.
** Remember, self-managing a vacation rental can be gratifying AND lucrative, but it takes plenty of work to set it up. Like any solid business, good systems can help you minimize the work over time, but you will always want to stay on top of it.