1. Enormous Balcony
Enjoy morning coffee, an afternoon nap, or evening cocktails on this impressive balcony. Featuring 48 feet of bay frontage, your own private grill and stunning views of the inter coastal waterway and Hathaway Bridge, this space is one of the main reasons you buy a condo.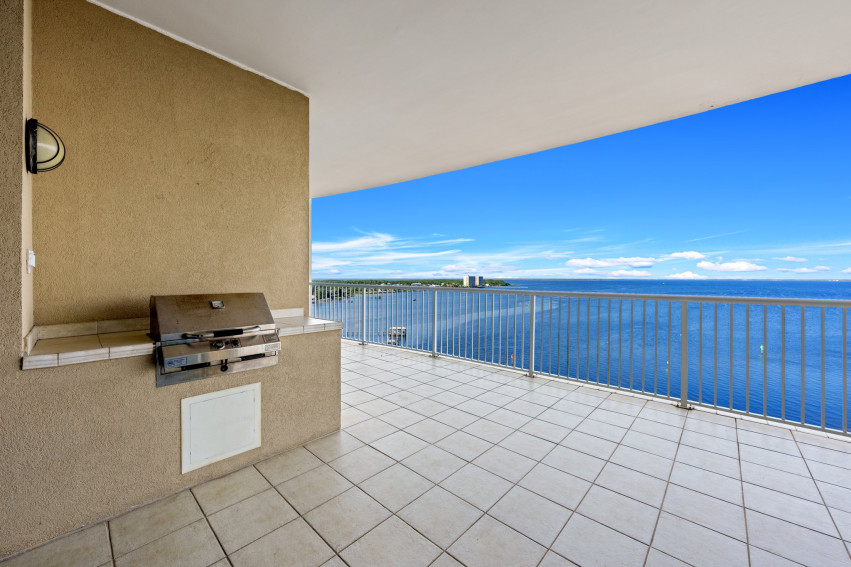 2. TWO Waterfront Bedrooms
BOTH bedrooms offer amazing views of Saint Andrew's Bay, not always the case in condominium living. Most 2BR condo units feature ONE waterfront bedroom but not in Marina Landing. Even better, both bedrooms have their own private bathrooms.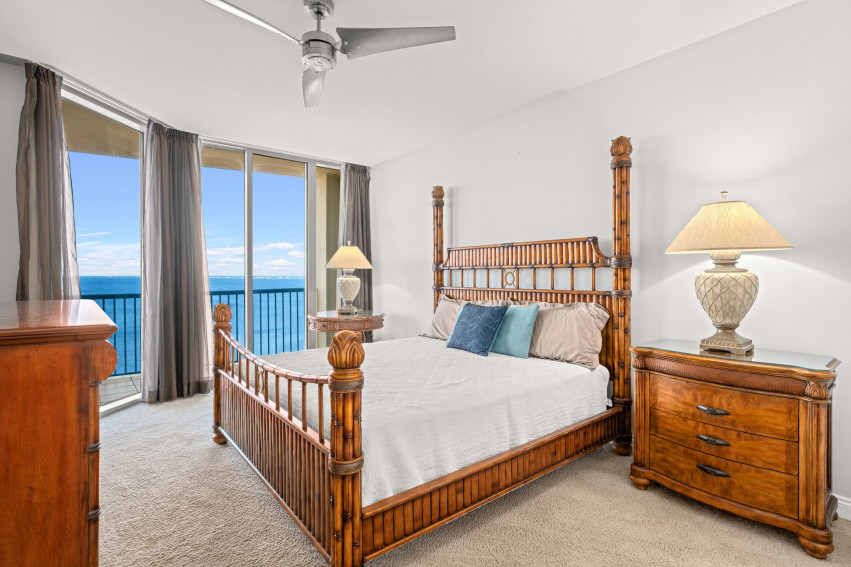 3. Rental Restricted
Almost EVERY condo project in Panama City Beach allows short-term rentals, or, vacation rentals. Marina Landing does not. If an owner IS going to rent, the rental agreement must be longer than six moths. What does this mean? Far fewer crowds and a much more enjoyable, residential feel around the commons areas and amenities.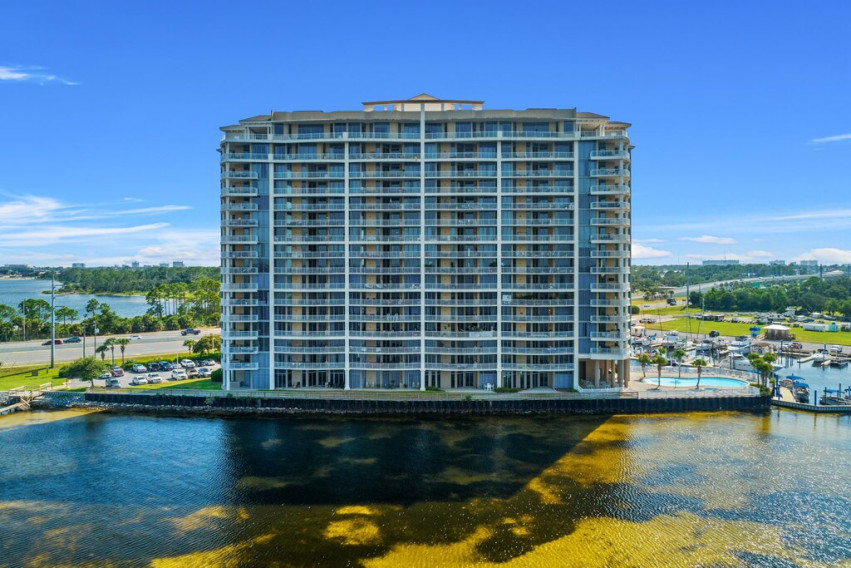 4. Amenities
And speaking of amenities...Marina Landing has an impressive offering. There is a large pool and hot tub, BOTH overlooking the water. You can work up a sweat in the fitness center (complete with views), schedule a meeting in the conference room or enjoy plenty of the lounge space inside AND out. Take a look at all of the photos to see more.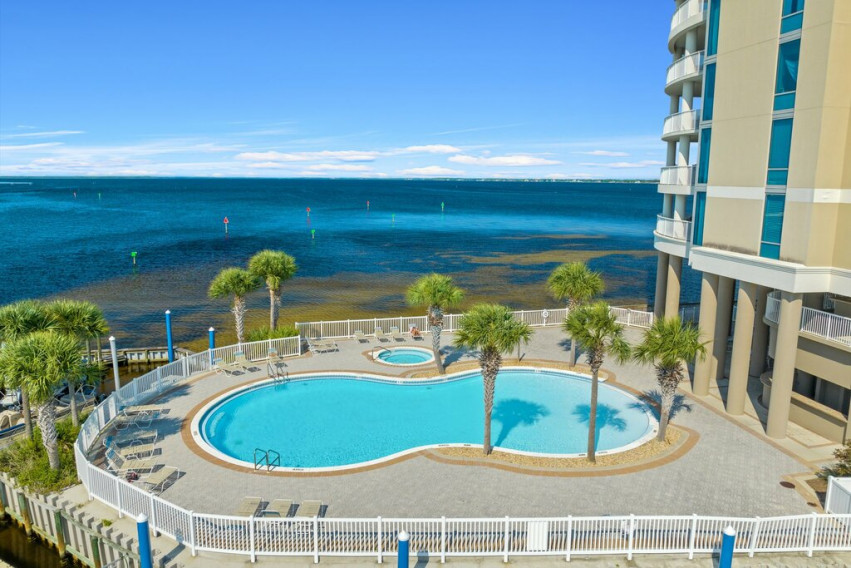 5. Covered Parking
Covered parking isn't always available at condos. At often, the parking that IS available is NOT convenient. Owners enjoy parking in a covered parking garage that is just steps away from the front door. If it is time to load or unload, there is a spacious porte cochere just outside of the lobby to the elevators.