Everything you'd need to know about what's happening here in Panama City Beach and Bay County. I attend the bi-weekly (monthly in November and December due to the holidays) Panama City Beach City Council meeting…so you don't have to!
Delay in Road Improvements
The city council has opted to hold off the Richard Jackson Segment II Project until the city receives funding from the Florida Department of Transportation (FDOT) in July 2023 when the State's new fiscal year begins. By waiting several months, the city saves $850,000 which frees up the money for other improvement projects. The total cost of the Richard Jackson Segment II Project is $1.2 million.
Segment II will add a roundabout on the highly traveled North R Jackson Blvd - located between Home Depot and Publix - to ease traffic flow and make it safer for motorists. The roadway feeds into the Breakfast Point subdivision, Breakfast Point Academy, and two retail centers.

Segment I of the project, which was completed at the cost of approximately $606,000 in early November, saw the installation of an additional left-hand turn lane, new traffic signals, and the reconfiguration of the medians near Panama City Beach Parkway (Back Beach Road). That section of road resurfaced and restriped.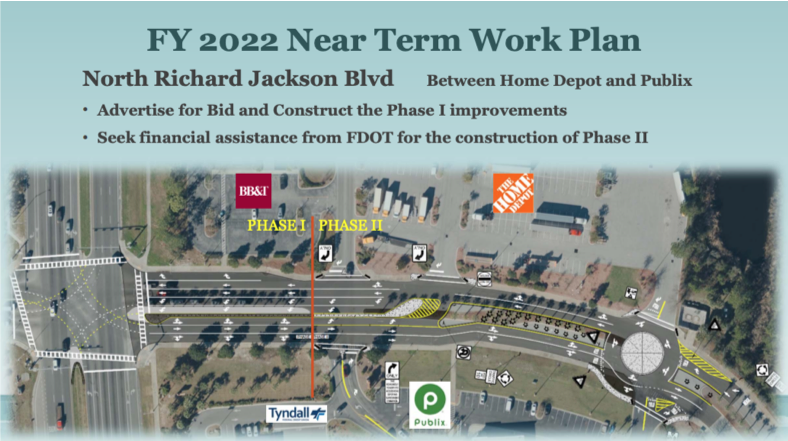 Map credit: City of Panama City Beach, FL
---
I'd love to know if you have any questions about the area and will be more than happy to answer any queries you may have!
Let's Get Started
If you'd rather not wait to start the process of selling, the first step is finding out your home's value. We'd be happy to prepare a Comparative Market Analysis for you.
Click Here