Everything you'd need to know about what's happening here in Panama City Beach and Bay County. I attend the bi-weekly Panama City Beach City Council meeting…so you don't have to!
City Council Bans Smoking at Parks and Beaches
In summer 2022, Governor Desantis signed a bill, HB-105, allowing counties and municipalities to prohibit smoking in public parks and beaches. The law is part of Florida's Clean Air Act.
In a 3-2 vote in December, the City Council approved the ban ordinance. As such, smoking and vaping is now illegal 400 feet on both sides of the City Pier, and at Frank Brown Park, Aaron Bessant Park, Maggi Still Park, Scott Field, Popeye Park, Conservation Park, Gayles Trails and the Lyndell Conference Center. Unfiltered cigars are exempted from the ordinance.
A first offense carries a $100 fine, while a second offense is $250, and a third and subsequent offenses are $500.
Ordinance 1597 goes into effect immediately.


New Fire Stations Coming to Panama City Beach
Panama City Beach will be getting two new fire stations.
The Board approved an agreement to construct a new 12,680-square-foot fire station to replace the existing Station 31 at the Municipal Complex which has been in a state of disrepair. Two bids were received and they awarded an $8 million contract to the low bidder Dominguez Design-Build of Pensacola. The old station will be torn down after temporary housing is constructed behind the station. As part of the project, a two-story, 3,600-square-foot accessory building is also being built behind the station. It will temporarily house a fire engine until the new station is complete, which is estimated to take 17 months.
A task order for $312,953 was also approved with JRA Architects for architectural and engineering services for the construction of a new fire station on the east end to replace the existing Station 32 on Hutchison Beach Boulevard. The new station will be located southeast of the intersection of Hutchison Boulevard and Alf Coleman Road, and will be using the same design as Station 31 to save money and speed up the design process. It is expected that Station 32 could be completed before Station 31.


Russell-Fields City Pier Redevelopment
One of Panama City Beach's most popular destinations is getting a makeover. The Council has approved an exclusive 20-year lease agreement with Pender Development Group to redevelop the area in front of the Russell-Fields City Pier. Once complete, the new pier will include an outdoor TV and stage area, a two-story rooftop lounge and restaurant with an extended covered area for dining, and a big fenced-in dog park.
The project will be undertaken in three phases. The first phase will replace the deck area, which is set to be finished by the end of the next year. Phase two will work on the west side of the pier, and is scheduled to be done before 2025. The entire project is slated to be completed by the end of 2026.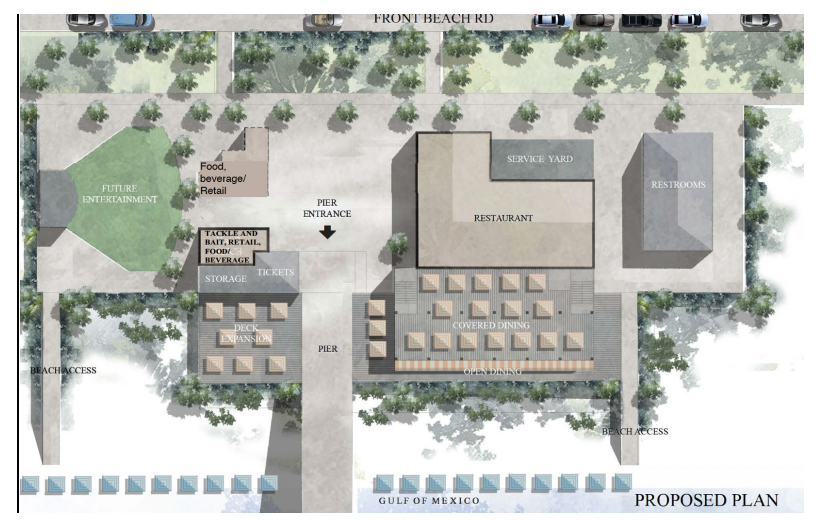 Frank Brown Park Road Improvements
The City Council signed off to begin the design process of a new connector road in Frank Brown Park. The plan is to straighten out the road off Mandy Lane in order to create room for basketball courts and a new skate park within the park.
I'd love to know if you have any questions about the area and will be more than happy to answer any queries you may have!


Let's Get Started
If you'd rather not wait to start the process of selling, the first step is finding out your home's value. We'd be happy to prepare a Comparative Market Analysis for you.
Click Here