Friday Morning Coffee Panama City Beach - July 15, 2022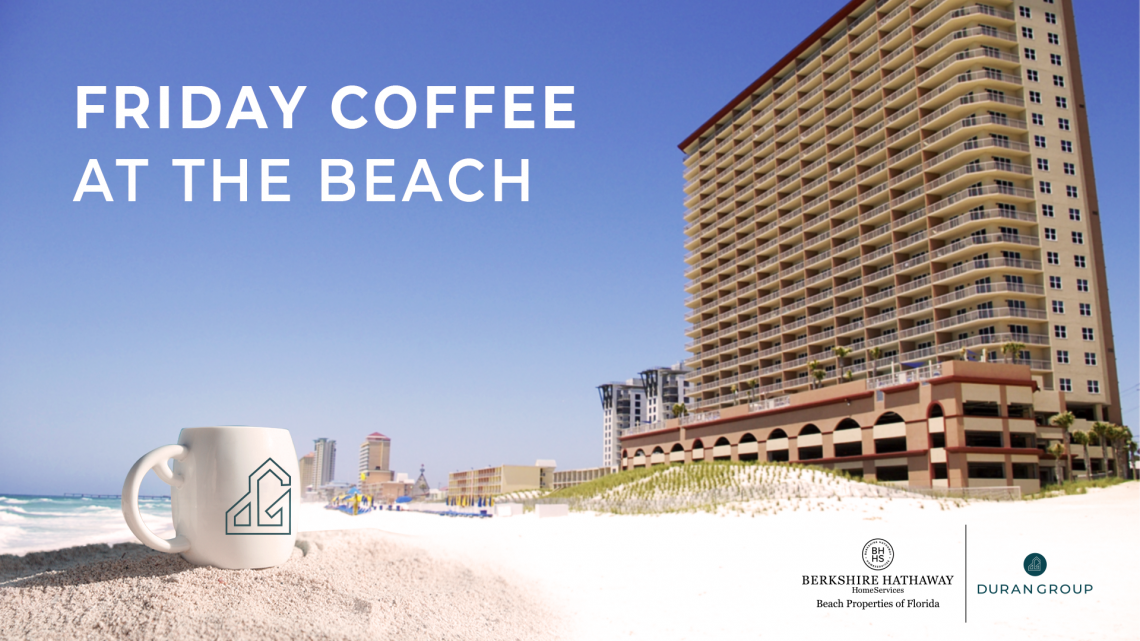 Can your real estate agent do this?
I thought of something this week I hadn't considered in 19 years of selling real estate:
Most real estate agents are taught to prep for "listing appointments" (meeting with an owner who is thinking of selling and hiring an agent) by compiling list of the agent's accolades, statistics, etc. along with a long list of all of the things the agent promises to do to market the property to "help you get your home sold for the highest price in the shortest amount of time."
But agents rarely talk about the purchase contract.

Now, OF COURSE it is important for a potential seller to learn about the agent's experience. And OF COURSE it is important for a potential seller to evaluate what an agent will do to market the property.
But what about the potential pitfalls? How do contingencies affect the timing of closing? When do I know FOR SURE, that my house will close?
The next time you are interviewing agents, ask them to explain the contract. Ask them to pick out a clause or two or three and go through the different possibilities of what might be in an offer. What should you expect? How should you respond to a certain clause if it isn't beneficial?
The average newbie will simply not have the time in the business to go very deep while the experienced professional could go on for hours...and you will have a VERY good idea of which agent will be ready to handle ALL of the moving parts from contract through to closing.
I am working on a couple of videos to get this idea out there. I am waiting on some thumbnail artwork to come back but I included one of the working concepts below if you want to check it out.
I hope you can see why this is so important. I really do think it one simple tool to ensure that sellers are working with experience. If you like the idea, share it with anyone you know that might be selling...anywhere in the country. This concept doesn't just apply to northwest Florida 😀.
Craig