Friday Morning Coffee Panama City Beach - June 17, 2022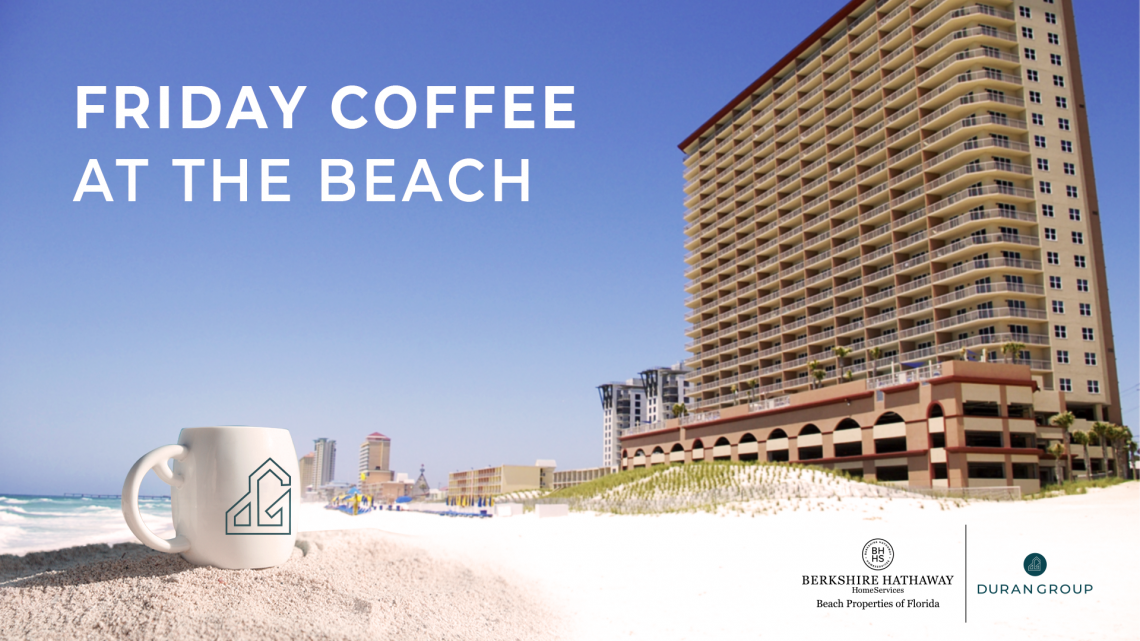 We've seen tough markets before...
I started selling real estate full-time in March of 2003. Although I was new, I did pretty well in 2004 and 2005 because the market was so hot...in many ways, like our recent market.
By 2008, everything had changed. As a newbie, I didn't yet know how to run a real estate business and my income had cratered. my personal real estate holdings tanked and I was separated and divorced.
I was 32 years old and in many ways, I felt like I was at rock-bottom.
But I also remember thinking, over and over again, how thankful I was to have experienced that real estate market because I knew I was in this for the long haul...even when in ONE year I only had five closings. I knew that LIVING the ups and downs of dramatic changes in real estate would help me be a better professional and I would be a more experienced advisor that could hopefully help people better navigate tough markets.
Fast forward to today.
It looks like we are in for some interesting times. One thing I learned from past markets is that NOBODY has a crystal ball. We can however, understand trends to help make more informed decisions.
I added up the numbers today and have helped people close 969 transactions totaling over $325,000,000. I feel confident that this experience helps me keep an open mind to what is possible going forward...good and bad.
I hope that I can help as many of you as possible avoid some of the pain I experienced in real estate. Please reach out anytime to discuss your specific situation. There is no obligation to hire me or any fee to meet. I am just interested to help where I can.
Craig