Friday Morning Coffee Panama City Beach - June 24, 2022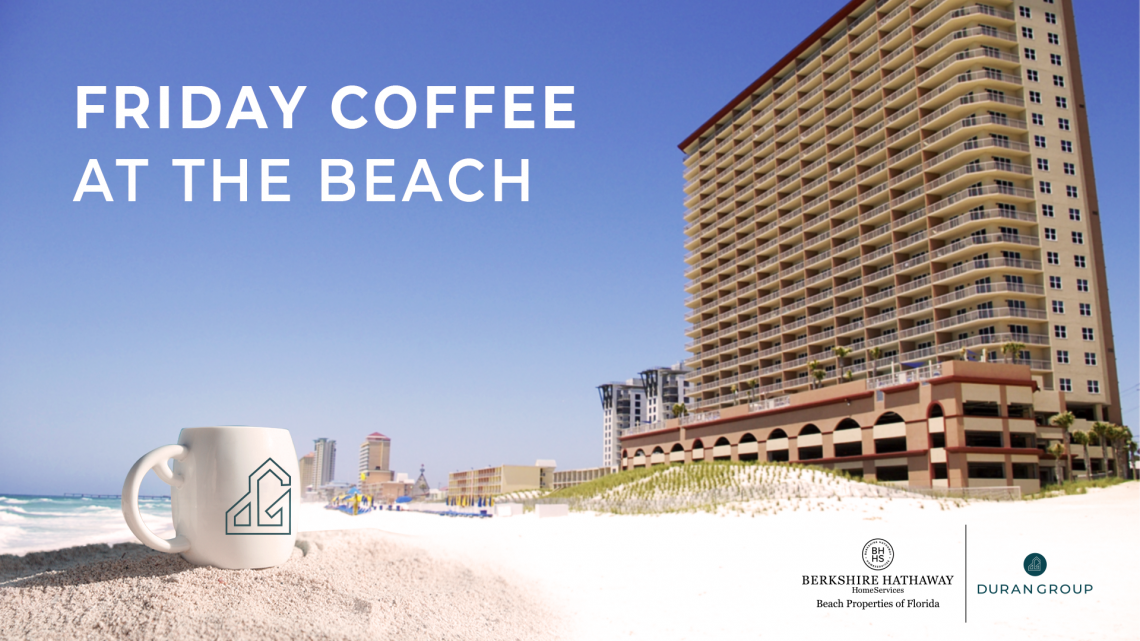 More activity this week...
For me, the market was a little more active this week than last. I wrote a $702K cash contract on a gulf front condo that had just come back 0n the market, we received multiple offers in 4 days on a new listing in Palmetto Trace, Jacob and I were hired to represent a new seller in Palmetto Trace, I was hired to represent a new listing in Shores of Panama, I had three closings and worked through a low appraisal to keep that transaction on track.
I get the sense that some buyers are in "wait and see" mode while most sellers are much less ambitious on price. However, I don't get the sense that many sellers are desperate and I still see buyers confident to make purchases where they find long-term value.
In short, the pace of the market is much more like a "standard" real estate market...if there is such a thing. Homes and condos are selling if prepped well, priced appropriately and marketed well.
It's that last part that we are obsessing over.
In the coming weeks and months you are going to see us continue to beef up the marketing department. We are actively planning website updates, expanding content distribution and upping our marketing game for the sellers that hire us.
Also, as the market shifts, I am going to try and answer as many questions as I can on video to help as many people as I can. Changing markets can be scary...like always, I want to help you navigate the changing tides based on real data and solid information. So, AT LEAST once per week, I am going to record a brief video answering the simple to the complex in real estate.
If you benefit, give us a like. If you think someone else can benefit, please share. I hope you find it helpful.
Craig
Marketing Matters
When someone hires us to sell a property, one of the first things we do is build a beautiful custom webpage. This impresses buyers much more than the average real estate websites. Take a look ⬇️
View photos and detailed information for 10509 Front Beach RD #906, Panama City Beach, FL ...