Friday Morning Coffee Panama City Beach - October 7, 2022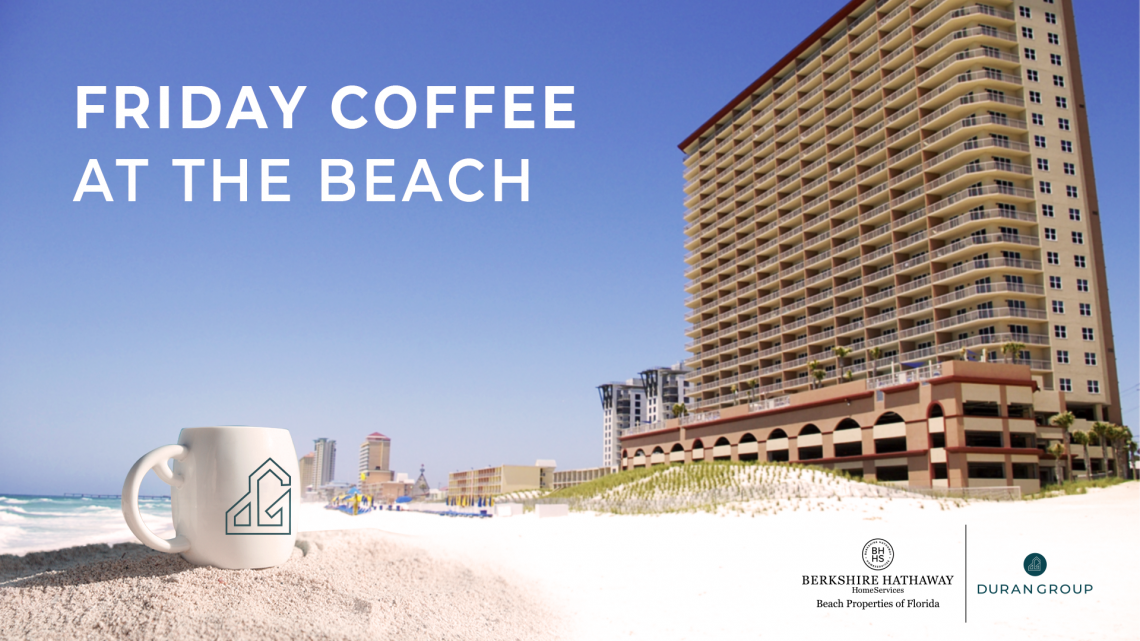 Surprising September

Market Numbers
I took a look at the market numbers for Panama City Beach and 30A for September 2022. I wasn't shocked to see that the market strengthened slightly in most markets.
We normally see a spike in sales in September and October since so many of us are out of summer vacation mode and back to business/work mode.
Although the overall pace of the market has cooled dramatically since earlier in the year, condos and houses are still selling.
Take a look at my video recap below to learn more.
Going forward, sellers need to be prepared for it to take a little longer to sell and buyers need to understand they have more choices.
Also, I included an article that was prepared for us by a real estate company out of Boston. It makes some predictions about pricing...take a look and let me know if you think this is in line with what I mention in my video about our local markets.
We have more and more videos coming out soon, so stay tuned!
Craig