Friday Morning Coffee Panama City Beach - September 30, 2022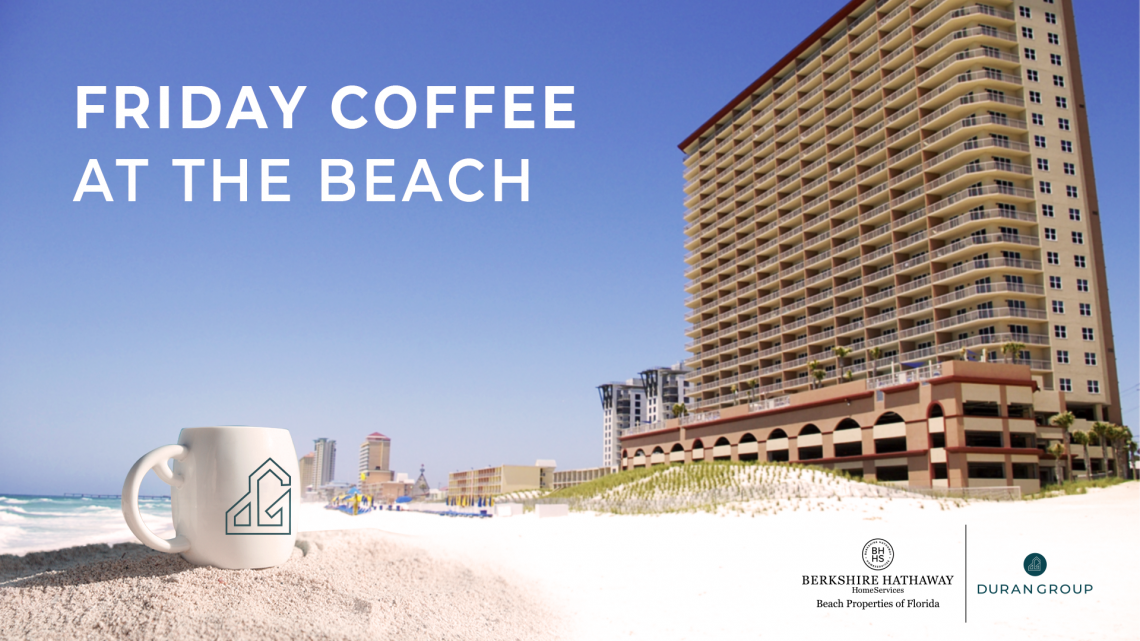 Hurricane...One Way To Help
Hurricane Michael PTSD for many over the last few days. Anticipating, then seeing so many images forced the emotions to rush back to the surface. If you are inclined to make a monetary donation, our Central Panhandle Association of Realtors Benevolence fund is a great. Today, the board approved to send $20,000 to affected communities. Here is a link to where you can donate:
The real estate market is doing a few different things simultaneously. I am shooting my Q3 quarterly review early next week and will go in depth on some things to watch.
In the meantime, I am excited to welcome Melissa Valle (more formal announcement coming soon) as new marketing director for the Duran Group. Melissa has only been with us for a couple of weeks but is already making a huge impact.
As the market shifts, real estate fundamentals are going to come to the forefront and marketing will be more important than ever before. It may be more challenging to sell in certain markets so properties need to MASSIVELY marketed. One of our many marketing projects involves enhancing our digital game even further. We are taking the time to build out MULTIPLE custom webpages for our listings so we can continue to elevate exposure for the sellers we represent. I included a few samples below.
Finally, a sneak peek at some of what is in next week's video. Check out what is going on with real estate showings below.
Remember those in the path of Hurricane Ian and consider helping if you are able.
Craig
Not Shocking...Showings Are Down
Transaction volume can be a good predictor of what is going to happen with prices. Naturally then, a SHOWINGS count can be a good leading indicator of transactions. More in next week's video.