Friday Morning Coffee Panama City Beach - September 9, 2022
Are You Ready For Some Football?!
I LOVE football...hard to do being a Jacksonville Jaguars fan, but I still love it :). I thought we would have some fun so put together a quick post to see what kind of house you could buy for $1 Million in each of the NFL cities. CHECK IT OUT
I got another video tour published this week. This time, Morgan and I show off an awesome house on 30A for under $2M.
And, I ran market numbers for a number of condos and neighborhoods in Panama City Beach this week. Check our our YouTube Channel to see the latest market news...VERY interesting to see the differences in all of these little sub-markets.
I am always looking for inspiration for more videos. Are there any topics you would like me to research or any real estate questions I can dig into in a video? Let me know :).
Have a great weekend!
Craig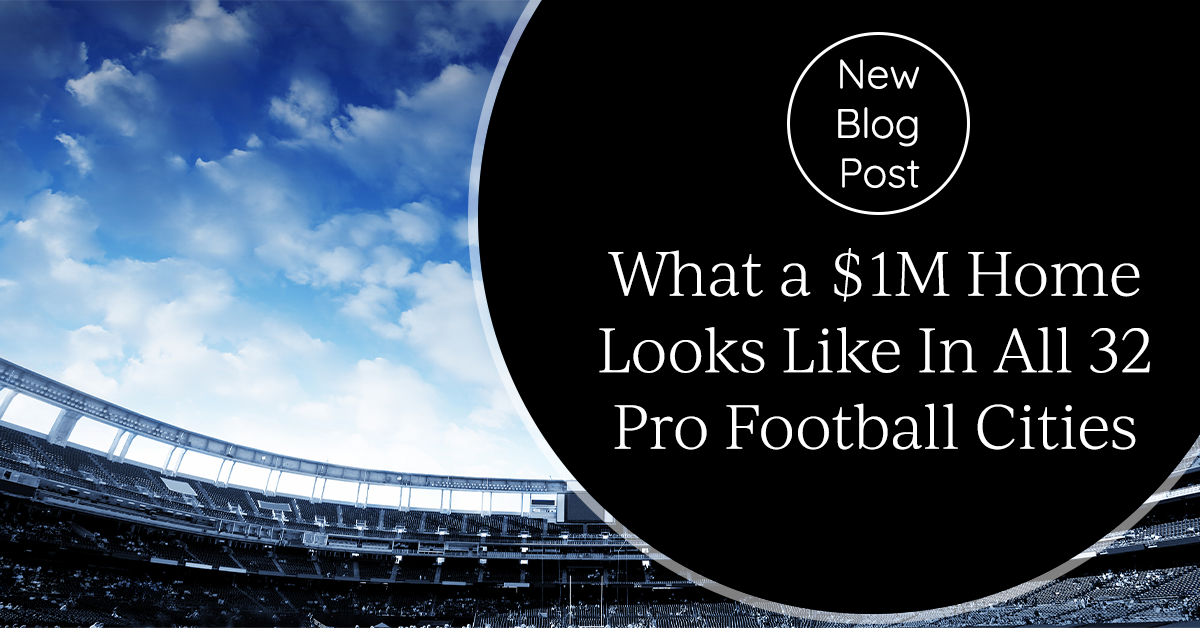 From Green Bay to L.A (and everywhere in between): What a million-dollar home looks like ...