Friday Morning Coffee Panama City Beach - April 29, 2022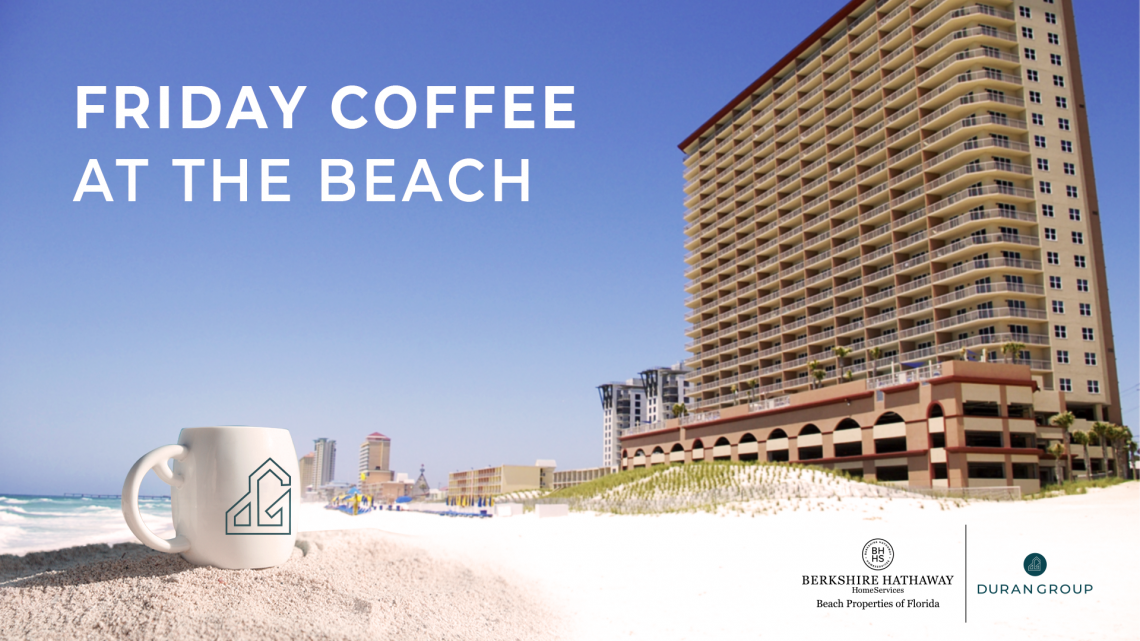 Happy Friday!
There is a lot of noise out there about real estate...everyone seems to have an opinion about where markets may be headed. I like to digest the ACTUAL data to see what we can learn from the numbers...they are often VERY telling. I am running market numbers on Monday and will have you details on what I find in next week's email.
In the meantime, I would love to hear your opinion on something.
Real estate agents are bombarded with marketing ideas/solutions. Sending marketing messages through TEXT MESSAGE has been going on for some time but is rapidly gaining momentum in the real estate agent community. Agents are playing around with systems that will send bulk messages utilizing real people AND artificial intelligence to execute drip campaigns.
I am not a fan...not my style.
However, I do see some value in reaching people quickly and easily if they WANT information. The real estate market is so complex and is changing so fast that a postcard once per month just can't tell the whole story about the market in a particular neighborhood or condo project.
I looked at a system this week that would let me organize contacts into groups so I could send everyone in xxxxxxx neighborhood or xxxxxx condo project a message. A couple of questions for you:
➡️ Would you want to receive a text message once per month with a market update for where you own real estate?
➡️ Would you want to receive any OTHER real estate info via text message? If so, what would you want to receive?
Finally, the one thing I appreciate and respect about the true real estate professionals out there is their dedication to constantly improving their customer service/experience. Late next week, I am attending a two-day seminar in Orlando with some of the absolute best agents in the industry. Follow the Duran Group on Facebook or Instagram for some of the highlights while I am there.
Have a great week!
Craig