Friday Morning Coffee Panama City Beach - May 13, 2022 Copy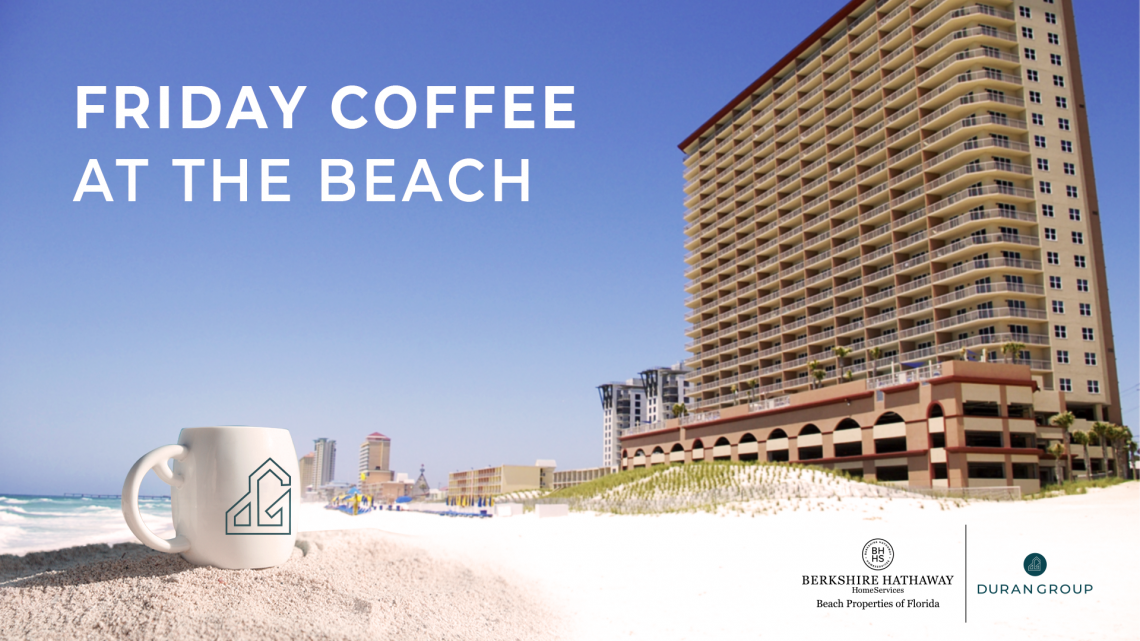 Happy Friday!
Last week I attended a two-day real estate conference in Orlando with about 40 top-producing agents from around North America in markets like San Diego, Atlanta, Toronto, Philadelphia, Rhode Island, Washington D.C., Las Vegas and of course, Orlando. To give you an idea of the caliber of professional I was spending time with, the agent's team that was hosting us in her office sold 2,100 homes last year.
Wow.
I heard a lot of war stories from the battlefront of this real estate market...in short, it is still hot. In most of these cities, there is so much competition to buy a house, buyers can not have ANY contingencies in their offers, the offers are often over asking price, AND, in many cases, sellers aren't even allowing a buyer to have an inspection.
I ran numbers on a number of the condo projects and neighborhoods in PCB this week to see how our market was moving...videos are up on our YouTube channel. I will be adding a few more over the next few days so stay tuned. By the way, if you know anyone that might be interested in the updates, please share the YouTube link with them...I continue to post monthly updates there along with our property tours and general real estate tips.
I am marketing a number of new exciting homes and condos over the next couple of weeks and are going to shoot videos for almost all of them. Take a look at this stunner that just came back on the marker (below)...P.S. new price is $623,000.
While I was in Orlando, I stayed at the brand new Lake Nona Wave Hotel. I HIGHLY recommend this high-tech facility if you get the chance to check it out. I also enjoyed a round of golf at the Ritz Carlton golf course where Tiger Woods played in the PNC father/son challenge...very cool (some pictures of all of this below).
Finally, I have been extremely busy and am excited to have an intern from Florida State working with us for the summer...I have a lot I want to do with video that I have not been able to get to yet, so look for us to up our game this summer. However, I WAS proud of the entire Duran Group (Jacob Willenborg and Morgan McInnis) when I heard word from Berkshire Hathaway HomeServices that we were the #1 small team in the state of Florida and #13 in the United States for Q1 of 2022. I owe a BIG THANK YOU to all of you that continue to trust the Duran Group.
Have a great weekend!
Craig