PCB | 30A Coffee at the Beach - Feb 10, 2022
Happy Friday!
The real estate market remains intense. I am only one agent and am in the process of getting 8 - 10 listings to the market. One of them received 8 offers in less than one day this week...crazy!
Over the last few years, I have made massive investment in DIGITAL MARKETING to help the sellers I represent set record prices by creating massive exposure for their property. I released two more videos this week and you can see them below. And take a look at just ONE of our digital campaigns. Notice the reach and the number of different ads we created just for this one condo.
If you scroll all the way to the bottom, you will see EVERYTHING that happened in the last 7 days on 30A, in the gulf front PCB condo market and the ENTIRE PCB housing market.
Enjoy the Super Bowl...go Rams!
Craig
Digital Drives Records
LLet's be honest. In this market, in most cases, getting an offer on a house or a condo is the easy part. Generating enough buyers to generate multiple offers and SET A RECORD PRICE is not so easy. SCROLL THROUGH THE SLIDE SHOW BELOW to see just one sample of our reach and just how many digital ads we are sending out into cyberspace.
Thank you
Most of you reading this have worked with me at some point over the last 19 years. I very much appreciate your continued trust in real estate.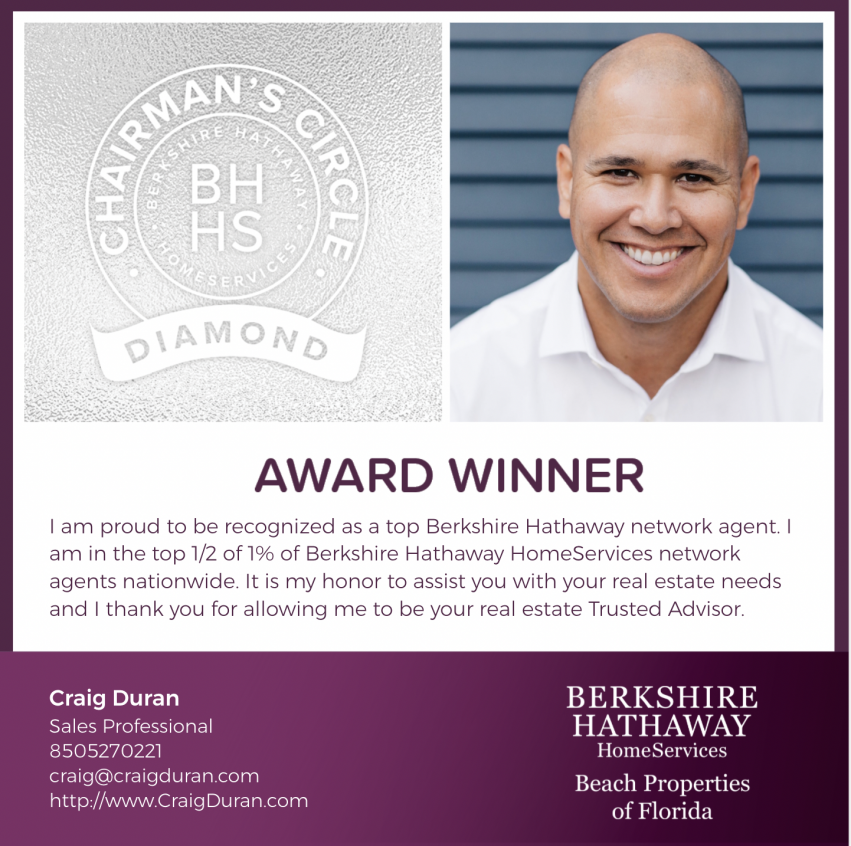 Selling Your Home or Condo?
Get your property's value - our custom reports include accurate and up to date information.
Get Value