May 2023 Events on the Coast
May the Fun Never End
There's so much happening this May in Panama City Beach...a little something for everyone!
FEATURED EVENTS AND ACTIVITIES
Tourism Appreciation Day
M.B. Miller County Pier | Panama City Beach
May 3, 2023, 5:00-8:00 p.m.
Everyone is invited to attend "Tourism Appreciation Day" for an evening of beach fun complete with fireworks, live music, ice cream, hot dogs and hamburgers. This free event is open to visitors and locals, and is hosted by Visit Panama City Beach.
Thunder Beach Spring Rally
Frank Brown Park | Panama City Beach
May 3-7, 2023
The 25th annual Thunder Beach Motorcycle Rally brings thousands of bikers to Panama City Beach to celebrate the start of summer and the riding season. This full-throttled event takes place across several venues and includes bike shows where you can see the latest custom bikes and bike accessories, great food, and live music entertainment. This year features an A-list lineup including Rob Zombie, Lynyrd Skynyrd and Pantera.
Star Wars Day
PC Center of the Arts | Panama City
May 4, 2023, 5:00-8:00 p.m.
May the 4th be with you. Celebrate Star Wars Day with fellow fans and enthusiasts at this family friendly event. There will be a Stormtrooper meet and greet, a Star Wars character scavenger hunt, fun activities for the kids, an immersive Star Wars soundscape, a charity raffle and more.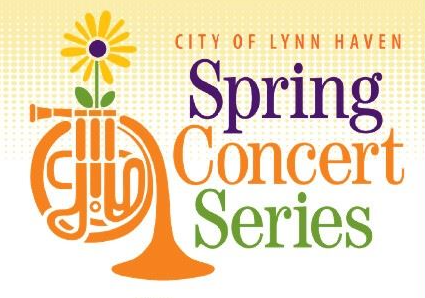 Spring Concert Series 2023
Sharon Sheffield Park | Lynn Haven
May 5, 2023, 6:00-8:00 p.m.
Come with family and friends to enjoy live performances from an array of local artists at Sharon Sheffield Park in Lynn Haven every Friday through May 19th. This month's bands include Mind Plays, String Theory, Will Thompson Band.. There will be food trucks at these concerts so bring your appetite...along with a blanket and lawn chairs!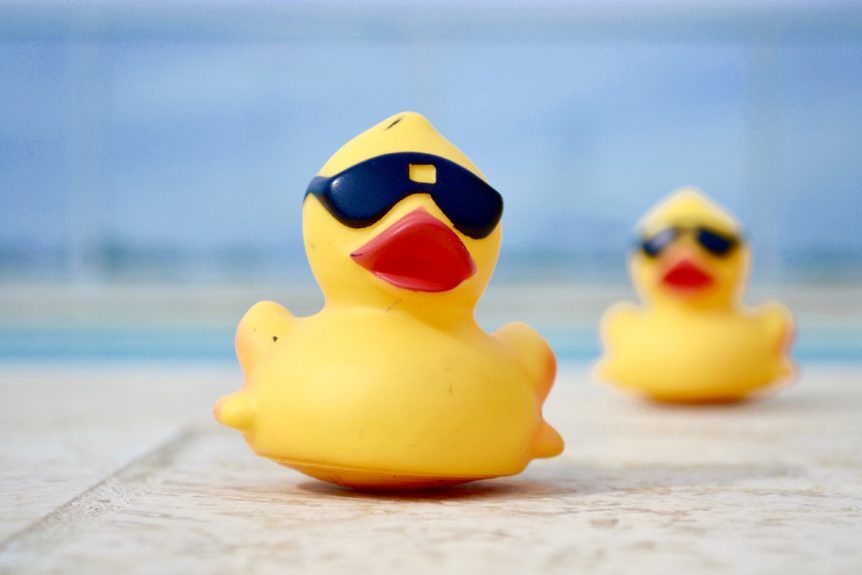 Annual Duck Races
Laketown Wharf | Panama City Beach
May 11, 2023, 5:30 p.m.
Get your ducks in a row! Adopt a duck and stand a chance to win $1000. You can also watch teams compete on giant duck floats, sample amazing food from local restaurants and bet on silent auctions. Hosted by Beach Care Services, 100% of the proceeds from this fun, interactive event goes to help people who live or work on Panama City Beach. Beach Care Services is a 501C3 non-profit organization that provides emergency assistance with rent payments, utilities, transportation, food, clothing, prescriptions, employment information and a variety of other requests.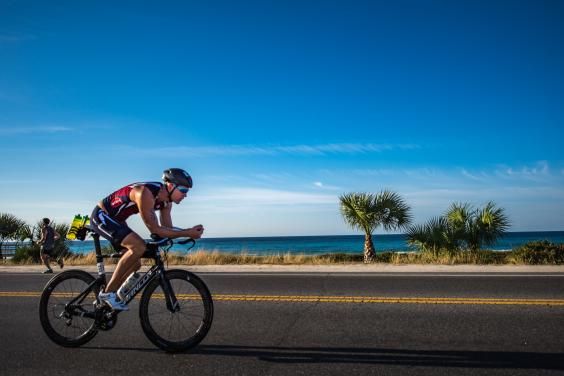 Ironman 70.3 Gulf Coast
Edgewater Beach and Golf Resort | Panama City Beach
May 13, 2023
Panama City Beach sets the perfect stage for those chasing their IRONMAN 70.3 finish line with a buoyant saltwater swim in the Gulf of Mexico, a non-technical bike ride through the Florida pines, and a fast run course along the gorgeous coast. The IRONMAN 70.3 race consists of a 1.2 mile/1.9 kilometer swim, a 56-mile/90.1 kilometer bike and a 13.1 mile/21.1 kilometer run.
Florida Jeep Jam
Frank Brown Park | Panama City Beach
May 15-30 2023
Be part of the 8th annual Jeep invasion of Panama City Beach! Get ready for multiple days of Jeep activities with your fellow Jeepers - in addition to exclusive parties and games, you can cruise the beautiful sandy beaches during the Topless for Turtles Jeep Beach Krawl, check out the latest Jeep accessories offered by over a hundred of the best industry vendors, put your Jeep to the test on the Obstacle Course, and explore the natural habitats of this stunning destination during a Dunes Day Off-Road Excursion.
Digital Graffiti Festival
Alys Beach
May 19-20, 2023
The 16th annual Digital Graffiti Festival is an innovative and immersive event that celebrates the intersection of projection art and architecture. International artists will display their original digital art upon the iconic white walls of Alys Beach, transforming the town into a vibrant canvas of motion, color, light and fun! The festival kicks off on Friday with an adult-only (21+) all-inclusive F&B event featuring the best local/regional chefs, winemakers, distilleries and breweries. Families and guests of all ages are welcome to experience the projection art on Saturday.
Blessing of the Fleet, Fish Fry & Burning of the Socks
St. Andrews Marina | Panama City
May 20, 2023, 9:00 a.m. to 5:00 p.m.
The annual Blessing of the Fleet is a traditional maritime event to commemorate those who were lost at sea and to receive God's blessings for those who make their living from the sea. Hosted by the City of Panama City, this family-friendly event raises funds for Second Chance of Northwest Florida, a local non-profit organization that provides services to brain injury survivors and their family in the community. Fish Fry is from 10 am till supplies last, and the processional of water vessels begins at noon followed immediately by sock burning.